When you visit Lech am Arlberg, a winter wonderland awaits you with world-famous ski resorts, impressive sights and a wonderfully lively Alpine village.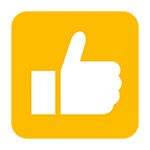 BOOKING.COM PREFERRED PARTNER
WINTER ACTIVITIES in Lech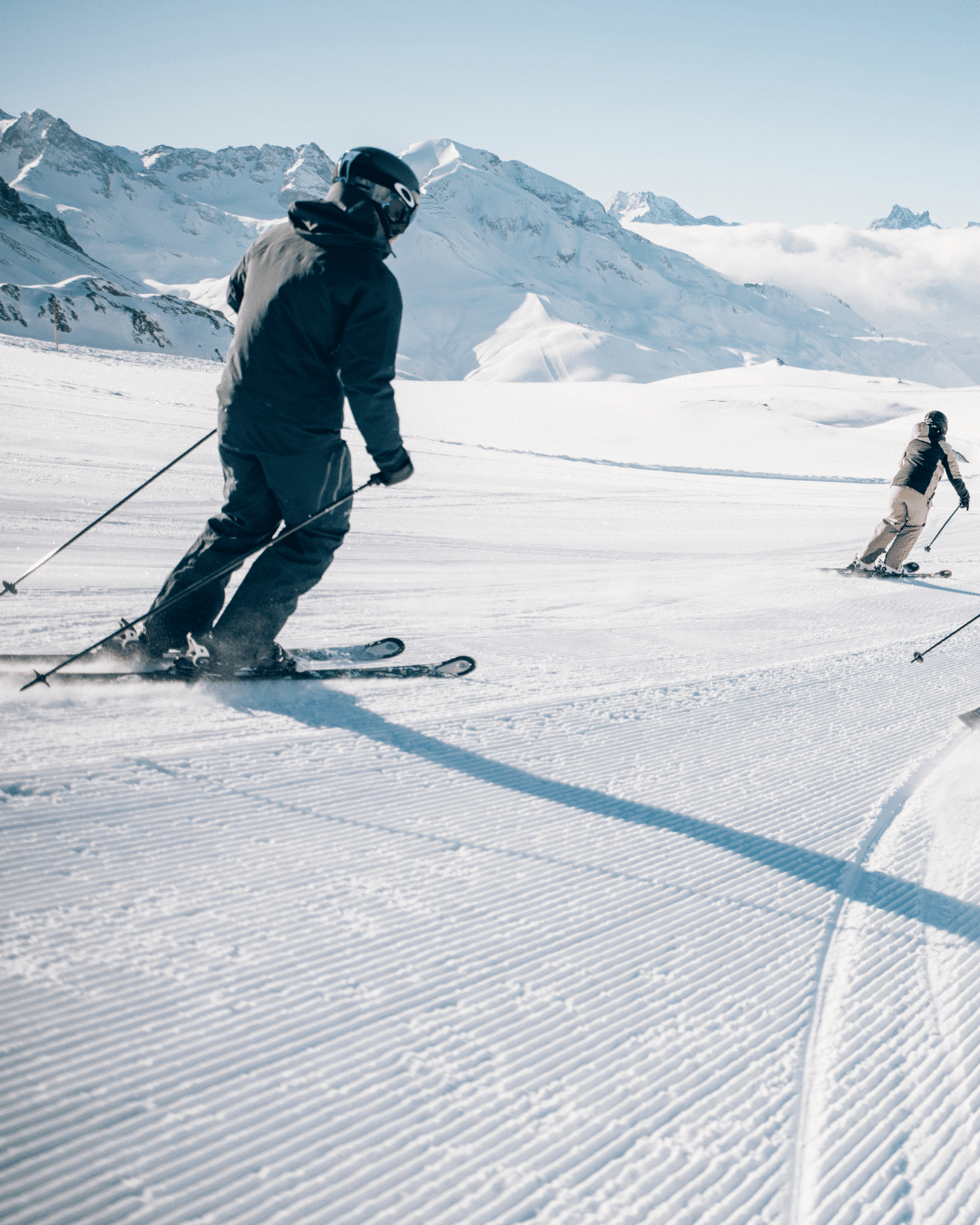 Skiing
Experience the world-famous ski area in Lech Zürs am Arlberg and its majestic slopes. Enjoy an exceptional skiing experience without any annoying detours or waiting times - just pure exhilaration throughout your holiday!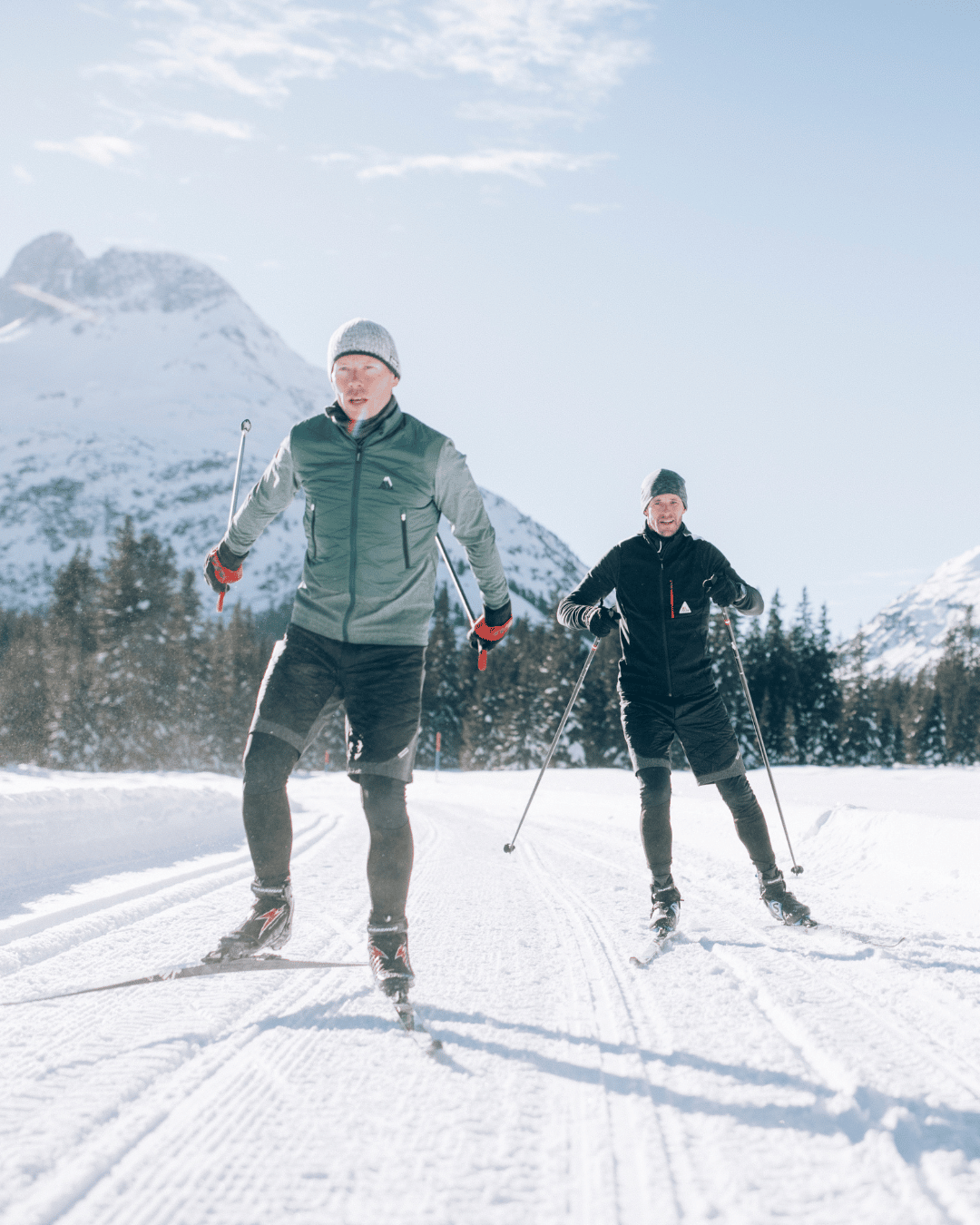 Cross-country skiing
If you are the kind of person who likes to clear your head, breathe in the fresh mountain air and do your daily training, Lech Zürs is the perfect place to make your cross-country skiing dreams come true.
Winter hiking
Discover the magical winter landscape in Lech Zürs! Enjoy the fresh, clean mountain air as you traverse a blanket of snow while taking in spectacular views. Unforgettable beauty awaits you at every turn - don't miss out on this magical journey!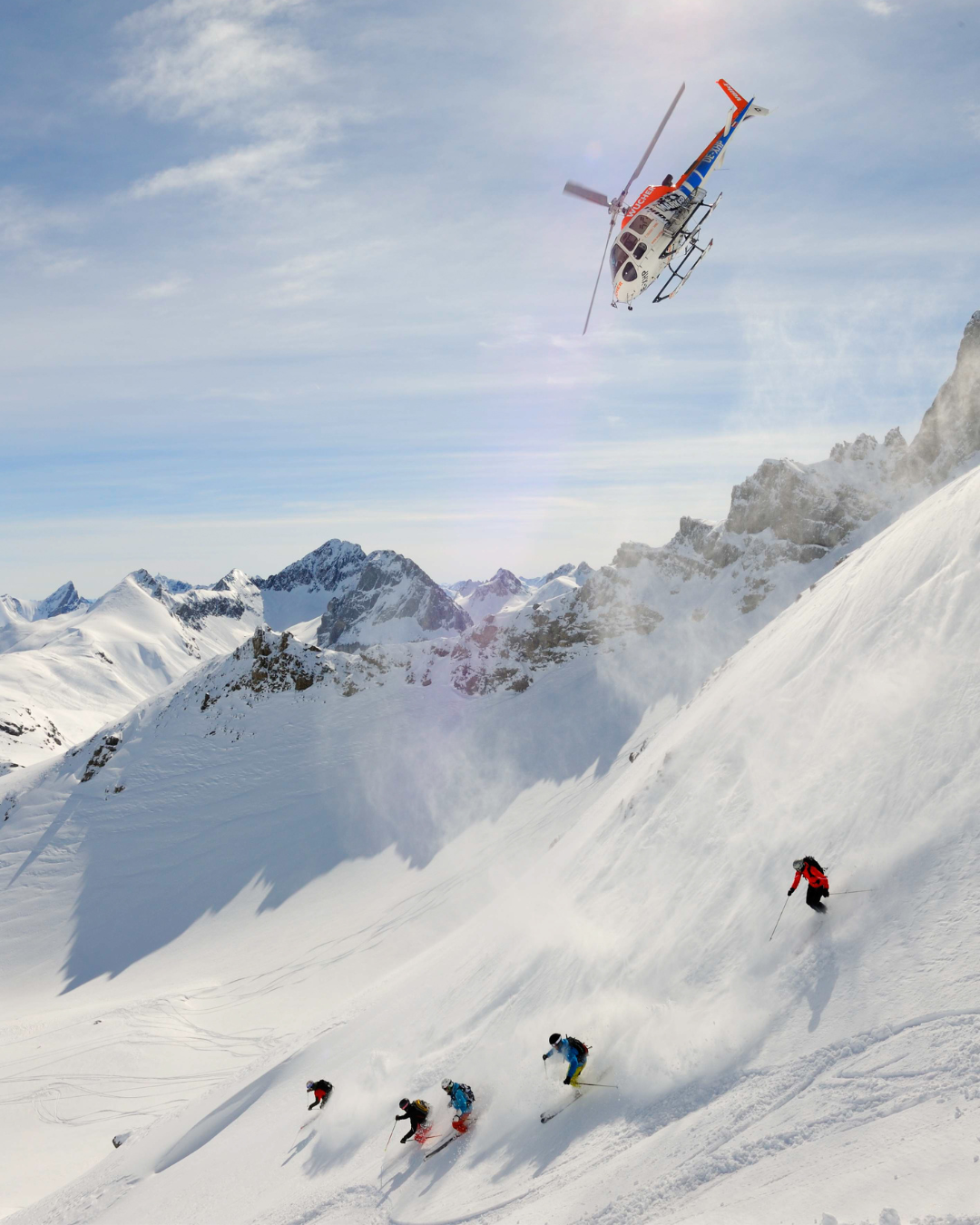 Heliskiing
Are you looking for an adrenaline kick? Lech Zürs is the place to be! Float through the winter sky by helicopter - with the 2,653-metre-high Mehlsack or the Schneetäli at 2,450 metres as your final destination. Experience breathtaking views and descents you wouldn't otherwise dare,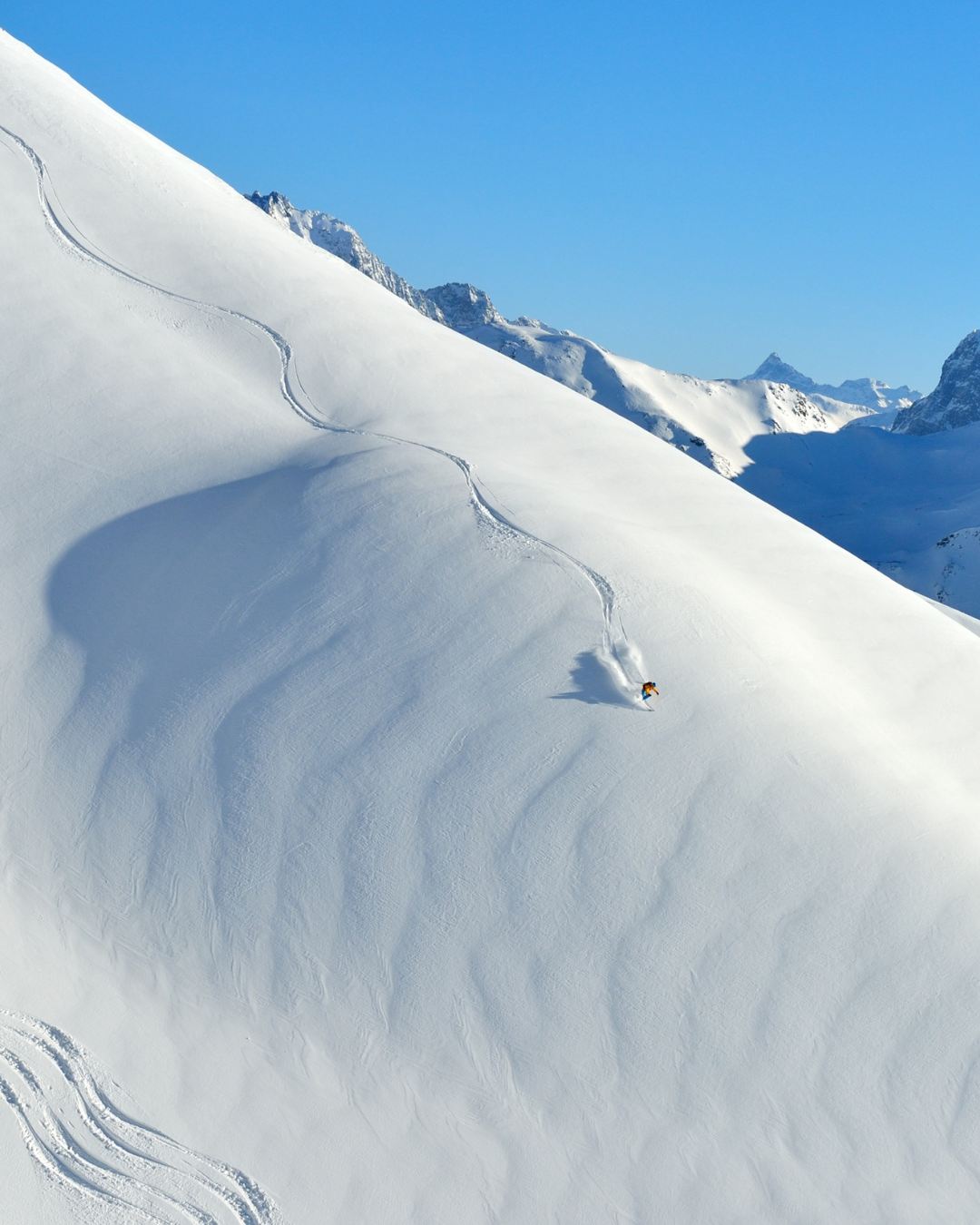 Freeride & Freeski
Enjoy a winter wonderland with an adventure on the pristine slopes of Lech Zürs. Ski and snowboard off-piste and explore the white blanket of powder snow with local ski school guides!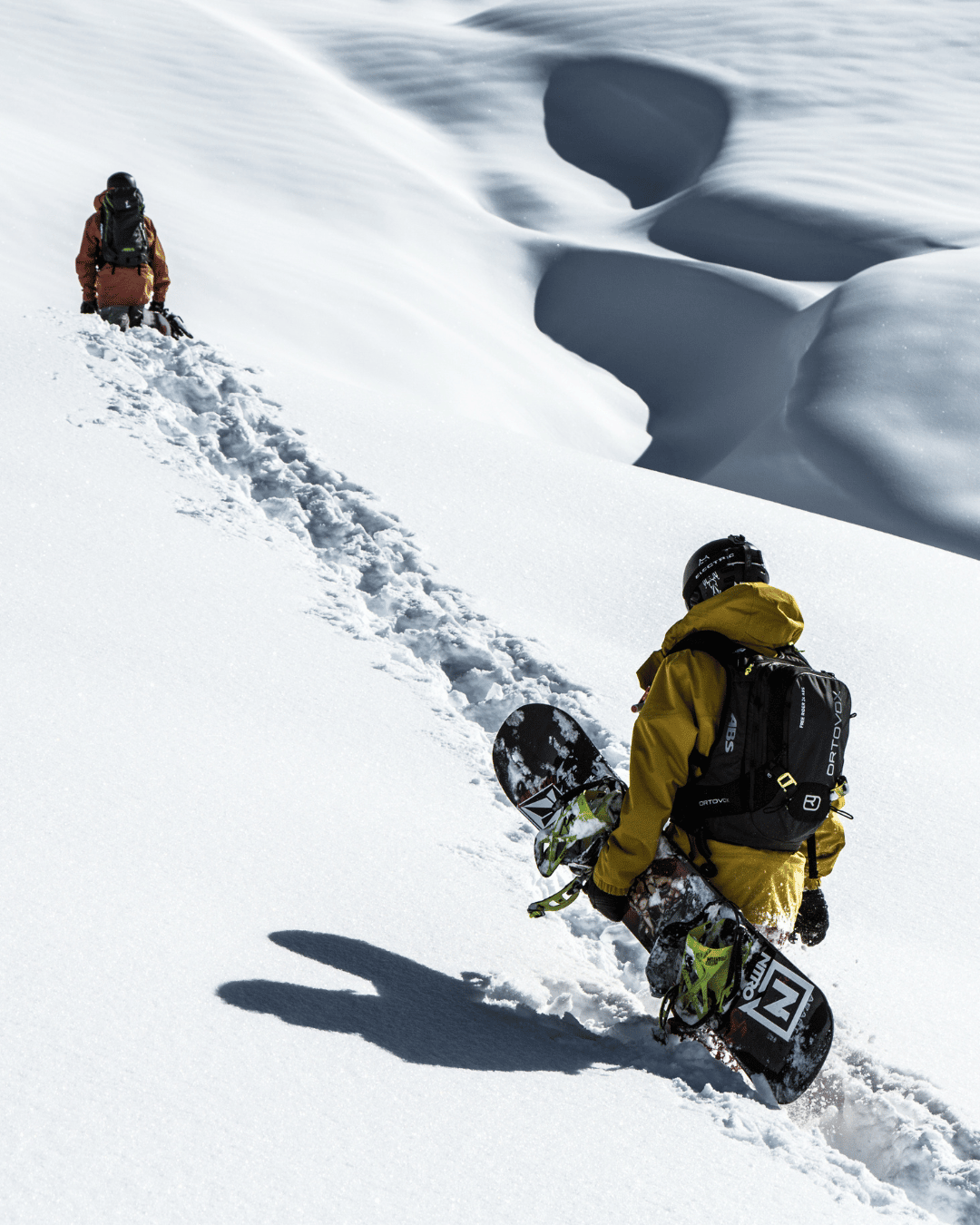 Snowboarding
Snowboarders of all levels get their money's worth in Lech-Zürs am Arlberg. The Lech Snowpark offers 3.6 hectares of adventure with its 20 obstacles, divided into Easy Line, Medium Line and Pro Lines, which are groomed daily for the ultimate thrill!
Other Perks & Facilities
Looking for more? Well, we believe that every guest walks into our hotel for the best experience. And, we are determined to do that.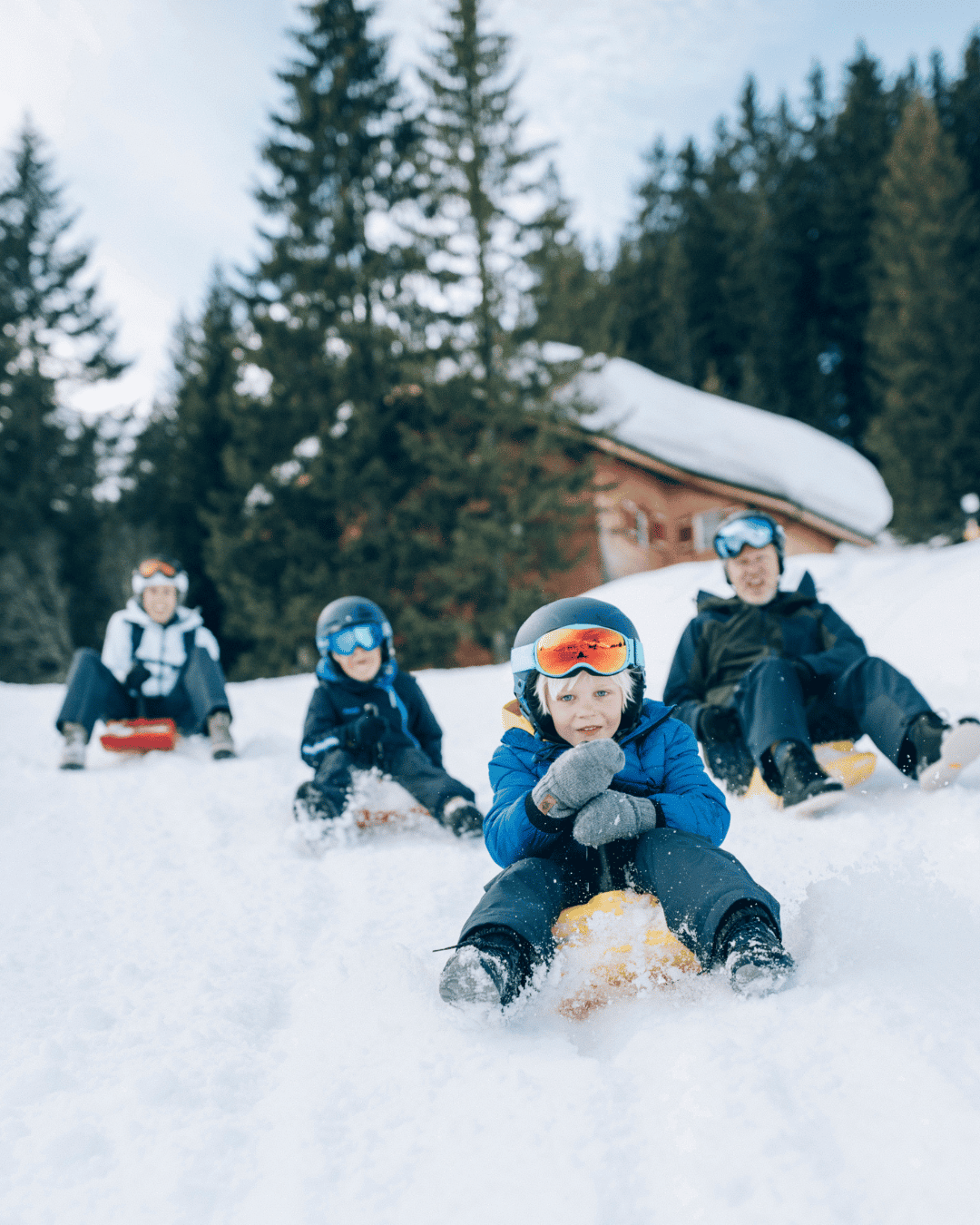 Tobogganing
Embark on an exciting adventure and enjoy a magical winter experience! Whether young, old or everyone in between - on the 1.2 kilometre toboggan run from Oberlech to Lech you will zigzag through snow-covered forests.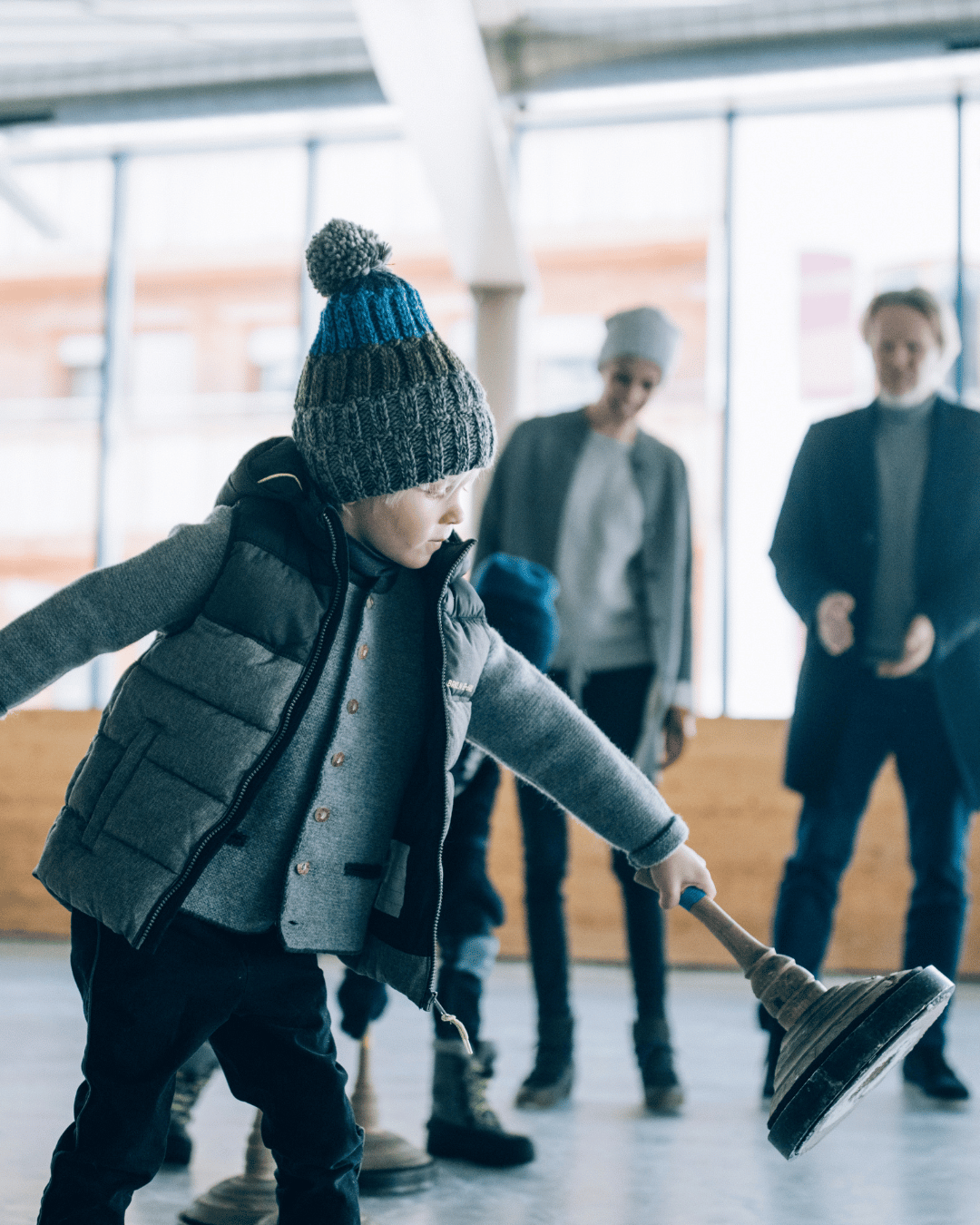 Delicious Food
Enjoy the fresh winter air of Zürs and glide along to romantic sounds on the natural ice rink. With a warming cup of punch, your laps will be filled with zest and joy!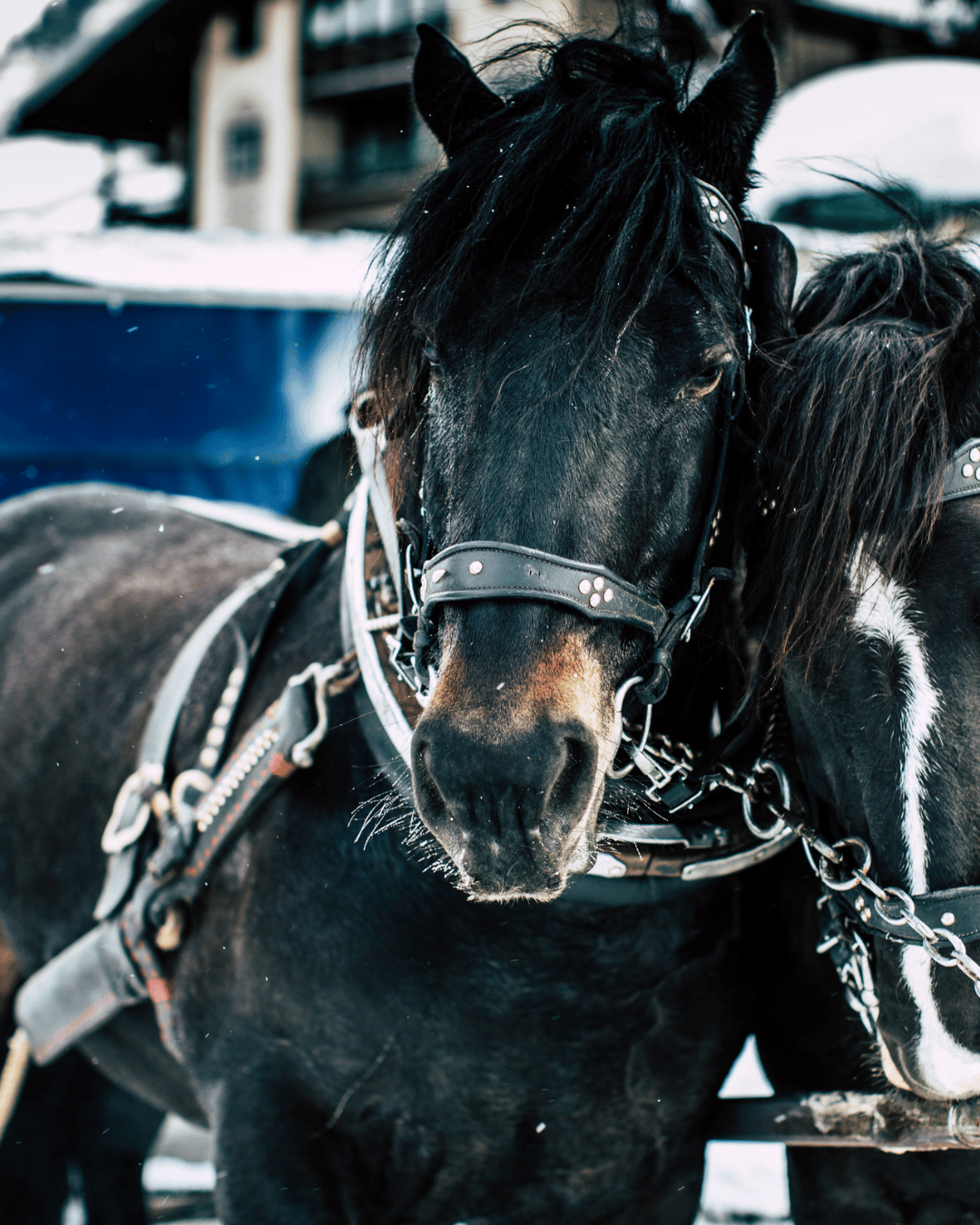 Carriage rides
Glide through the snowy Austrian winter landscape with your loved one and feel the cosiness of ultimate relaxation. Experience romance like never before with the horse-drawn sleigh rides in Lech!
What our guests say
We pride ourselves on providing the best experience for our guests.
Wishes for the morning meal are requested. The furnishings are original, the view pleasing and the rooms very clean. Generous parking space. Information on excursions in the area and events is generously provided. The owner takes a lot of time for her customers.
A great family run hotel, just amazing. We would like to thank you very much again!!! Definitely more than just 10 stars.
I stayed four nights and when I had some special requests, Elisabeth, the owner, was happy to help me.
The breakfast was very good and the owner and her family were very nice. The location was very good. You could walk to the city centre and use the bus system.
Wonderful guesthouse with host Elisabeth. Traditional furnishings, beautiful rooms, great family atmosphere. I love it here
PLAN AN UNFORGETTABLE EXPERIENCE IN LECH AM ARLBERG TODAY!
If you are looking for a relaxing, refreshing and restorative experience, we offer it all under one roof.